Central Veterinary Center Staff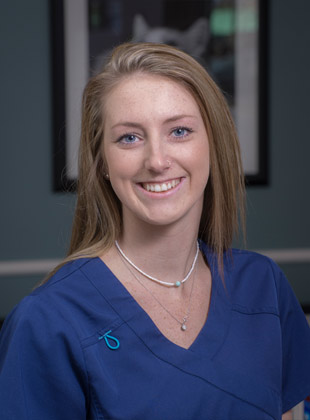 Missy Brennan, Receptionist
Melissa is a receptionist at Central Veterinary Center. Her job responsibilities include answering phones, booking appointments and greeting clients. Her favorite part of the job is learning about animals and medications. She is currently taking college courses. Melissa says, "I like working here because I have heard many great things. The other employees are very nice and fun to work with."
At home, Melissa has a pug named Gizmo, an Irish wolfhound/lab named Kaiya and a tabby cat named Dewey. She enjoys walking her dogs and teaching them tricks. She also enjoys fishing and working out.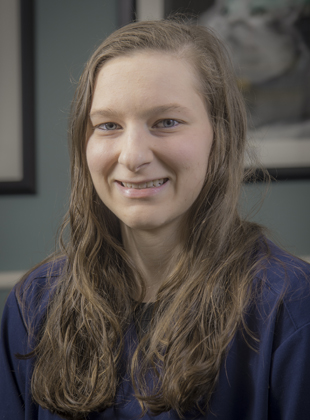 Brittany Koenig, Certified Veterinary Technician
Certified Veterinary Technician Brittany Koenig joined the team at Central Veterinary Center in March 2017. Brittany earned her Associate degree in Veterinary Technology and is a certified veterinary technician in the state of Pennsylvania.
At home, Brittany has a 17-year-old beagle/lab mix named Buddy, a 7-year-old boxer named Kayla, a 4-year-old pit bull named Gracie, two 7-year-old cats named Bella and Jacob, and a 3-year-old mutt named Roxy. Outside of the hospital, she enjoys spending time with family and friends, working out, watching movies and listening to music.
Nicole Miller, Veterinary Technician
With her compassionate personality, her willingness to learn new things and her dedication to performing her very best work, Veterinary Technician Nicole Miller adds great strength to our hospital staff. Her job responsibilities include assisting the veterinarians during examinations, administering medications, helping with vaccinations and processing laboratory tests. Nicole has worked in the animal-care field for over 12 years and joined our team in June 2013.
"Central Veterinary Center is one of the most caring and friendly veterinary hospitals I have ever encountered," Nicole says. "Dr. Heitzman and Dr. Harvey are two of the nicest people I know. I enjoy working here because we all share a common goal of providing the best veterinary care for each pet that enters our hospital."
At home, Nicole shares her time with her three dogs, Miley, Chase and Lunchbox, and her cats named Littles and PK. When not at work, she enjoys working out at Orange Theory Fitness and spending time with her family and friends, especially her nephews Jackson and Nathan.